Phase I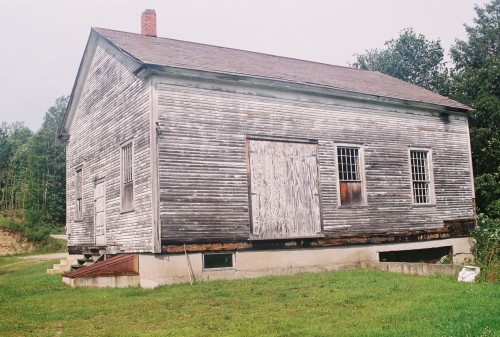 In 2000 the society, working under the Board of Selectmen, formed the Historic Buildings Preservation Committee (HBPC) to restore and repair the town's historic public buildings. At present restoration of the North Chittenden Grange Hall is under way. The 1833 building originally housed a Congregational Church, but by the early 1880s it became a Grange Hall. In 1906 it was purchased by the town and used as a town hall, alternating with the one in South Chittenden. Having fallen into disrepair, it is being restored for use as a cultural and recreational center to embrace all ages of residents.
It is a landmark building sitting on a hill overlooking the village of Holden and still retains many of its original features, beaded wainscoting, period moldings, a small balcony and coffered ceilings.
Phase I was to install the well, septic field and relocate the entrance to the original. See the completed work in the photo gallery below.